Can You Lease a Used Car?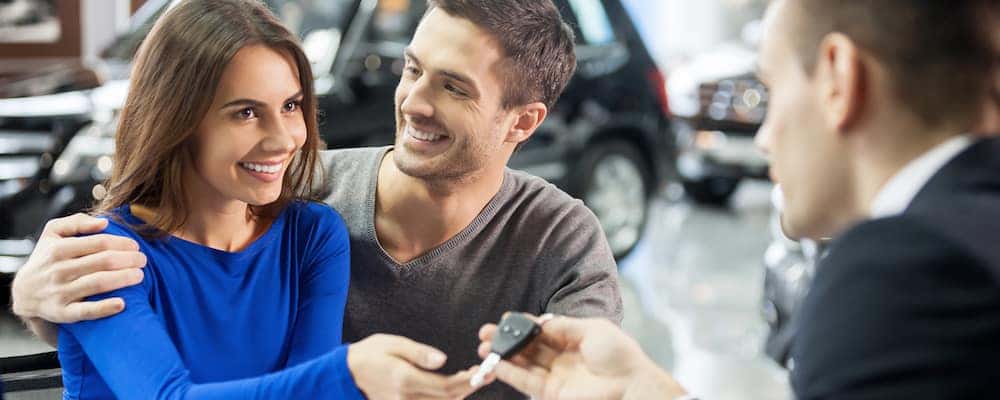 'Can You Lease a Used Car?' That's a surprisingly common question, and it isn't hard to see why; used-car leases are rarely advertised and aren't available at all dealerships. Be that as it may, you can absolutely lease a used car. There are a handful of specifics that go into used car leasing. For example, makes like Ford, Buick, Chevrolet, Cadillac, and GMC do not offer used car leases, so make sure to speak with your dealership to see what they offer. Visit Sterling Acura of Austin, your Buda-area Acura dealership to learn more today!
Used Car Leasing Facts
What Type of Used Cars Can Typically Be Leased?
You might have heard of certified pre-owned (CPO) vehicles. These are usually less than 4 years old with fewer than 48,000 miles on the odometer, and they're the most common option for used-car leases. Different dealerships have different methods for used car leasing, so contact us with any questions.
What's the Difference Between New and Used Leasing?
Used-car leases work just like new-car leases. The lender determines the vehicle's residual value and then puts together monthly payments over a set term. Monthly payments should be significantly lower than with new-car leases.
Can You Purchase at the End of a Used Car Lease?
Yes! There's a very good chance that if the dealership offers used car leases, then they also allow you to buy the car at the end of the lease term. Used-car leases are great candidates for lease-end purchases since the buyout price will generally be fairly affordable.
What Insurance Options Are Available for Used Car Leases?
Used cars are slightly more likely to need repairs, and one common downside of use-car leases is a lack of standard warranty coverage. It's a good idea to avoid the risk future repair costs by purchasing a comprehensive bumper-to-bumper warranty for the whole lease term.
Contact Us Today to Find Out More About Leasing a Used Car
Whether you want to explore vehicles under $10,000 or talk about used-car leases, our team can help. Simply contact us today, or visit us in Austin to speak with our finance department. And, if you decide that financing is a better option but you don't know where to start, we're here to help you learn how car financing works.
More From Sterling Acura of Austin
It's summer in Texas, and we can't wait to grab our sunscreen and get outside for a wide variety of summer festivals in Austin! From tasty food events to rocking musical concerts, there's no shortage of entertainment coming up in 2019. We have the scoop on upcoming events in Austin, so get ready to fill…

The 2019 Acura MDX isn't just popular among car critics, but it's a favorite of Kyle-area drivers as well — and with good reason. There are five Acura MDX packages to choose from: Standard, Technology, A-Spec®, Advance, and Entertainment. They come with front-wheel drive, super handling all-wheel drive (SH-AWD), or Sport Hybrid SH-AWD®, depending on…

When your vehicle needs routine maintenance or automotive repairs, you want to take it to a service center you can trust. You have the option of a corner garage or a dealership service department. The Sterling Acura of Austin service center is your top choice for quality automotive service for your Acura vehicle or vehicle from another brand….