As Is Vehicles for Sale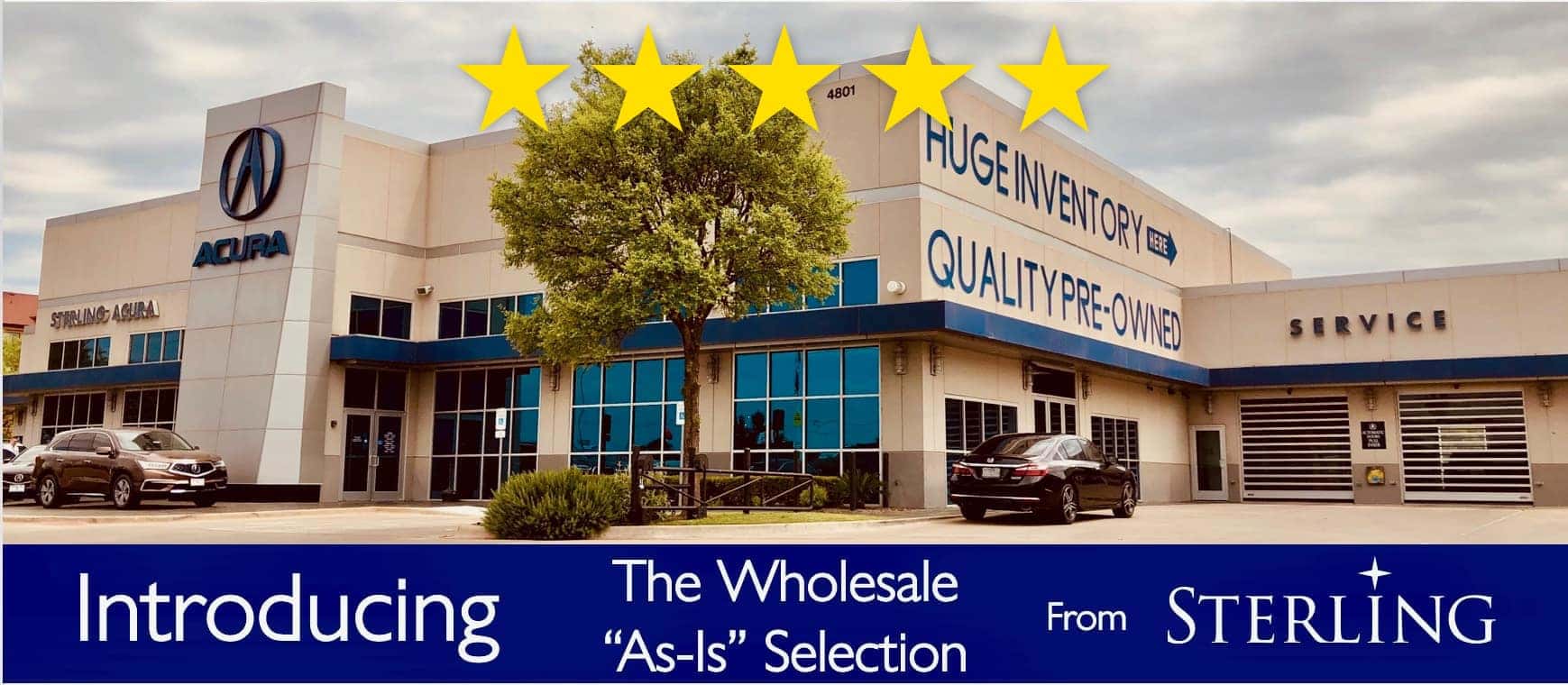 Sterling Acura of Austin is known for "Exceeding the Standard" – we are THE place to find the highest quality of New and Certified Pre-Owned vehicles, as well as quality, used cars of every make and model. In fact, we are so discriminating in our selection of pre-owned vehicles that some vehicles don't meet our rigorous standards for consideration as an Acura Certified Pre-Owned vehicle. We apply the same practice to our all used vehicles – some will simply not pass our demanding standards for inclusion in our inventory of quality used vehicles.
Whether you're a car fanatic looking for your next project to work on or just looking for a deal, we offer an inventory of "As Is" vehicles. These cars may have cosmetic and/or mechanical reasons that did not meet our high-quality standards and didn't make the cut to be included in our inventory quality used vehicles. All vehicles listed here have been checked for basic safety compliance and are sold as-is and do not come with a warranty of any kind.
Trade-Ins are accepted and some vehicles may qualify for financing. Contact us for more details.