2017 Precision Team Award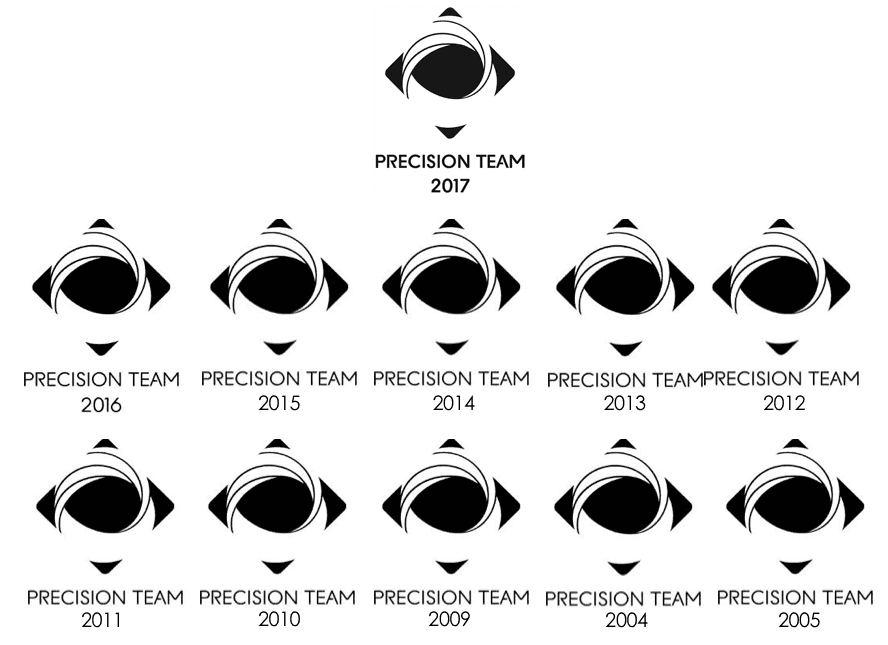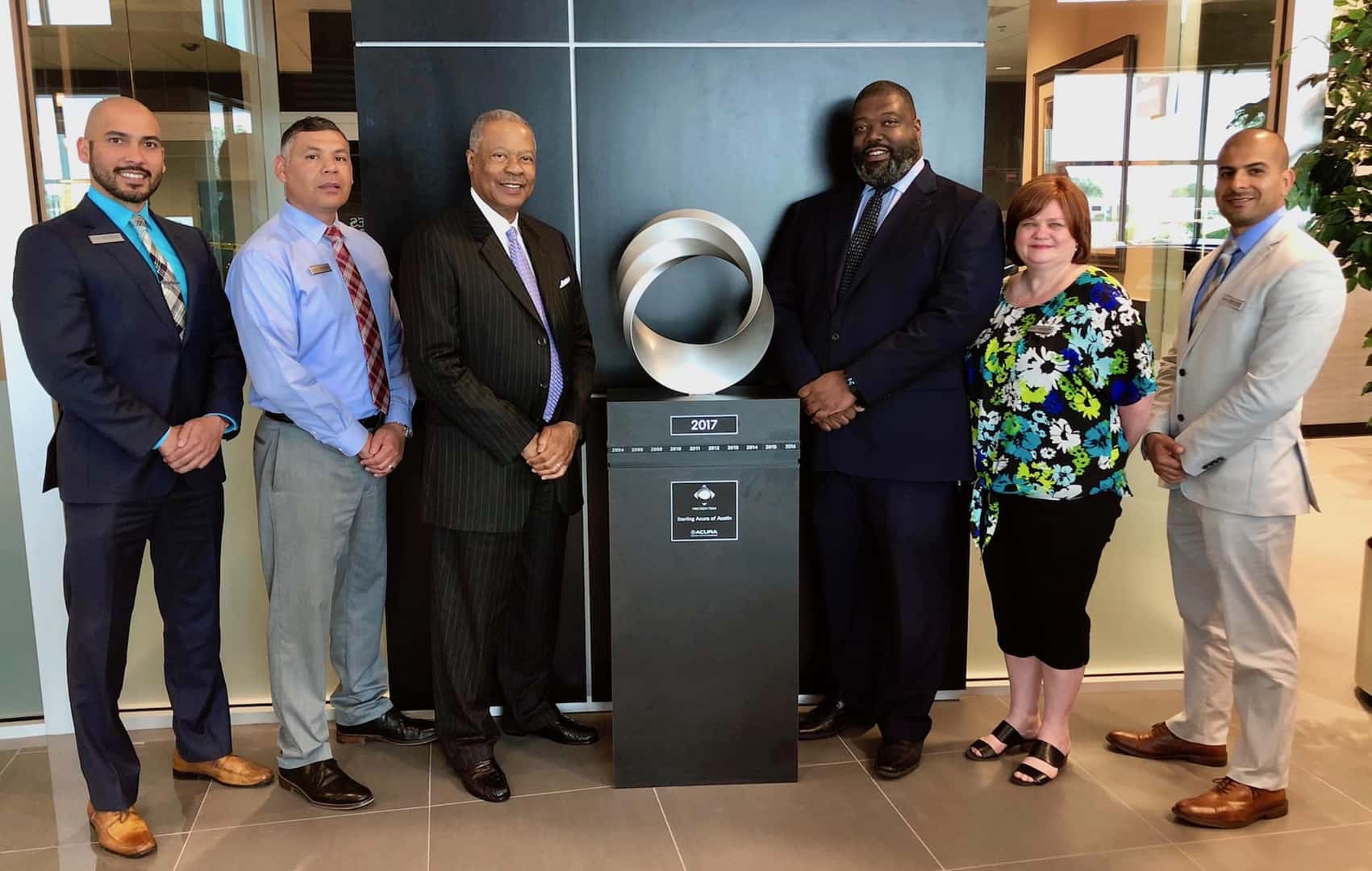 Contact Information for:
Adrian Davis, General Manager 512-691-3800
Email: ADavis@SterlingAcura.com
FOR IMMEDIATE RELEASE
AUSTIN, TEXAS
02/08/18
STERLING Acura OF AUSTIN RECIEVES
THE Acura PRECISION TEAM AWARD FOR THE 11TH TIME
Austin Texas February 8, 2018 — Sterling Acura of Austin has been recognized as a member of the Acura Precision Team for the 11th time. Acura dealerships from across the country participate in the year-long recognition program that focuses on achieving operational excellence and outstanding client experience. Sterling Acura was one of just 75 dealerships nationwide to earn this prestigious award.
Precision Team recognition is reserved for Acura dealerships that deliver exceptional results across the full spectrum of their operation. Participating dealerships are measured against performance criteria in the areas of client treatment, sales performance, service performance, facilities and finance.
"Excellence has always been at the heart of the Acura brand, and these dealerships and their team members have earned the honor of becoming members of the Precision Team group," said John aikido vice president and general manager, Acura. "When a dealership meets or exceeds the rigorous Precision Team program standards, they have demonstrated precision crafted performance across the client experience."
According to Richard O. Davis, President of Sterling Acura of Austin, "Earning this prestigious award for the 11th time in our 15-year history continues to position Sterling Acura of Austin as the most decorated dealership in the state of Texas for that period of time. This honor represents our championship and serves as a defining moment where the efforts of our team members is recognized. To be this consistent in the pursuit of excellence speaks volumes about the commitment of all our employees.
"In recognition of this achievement, each precision team dealership receives a custom -designed trophy and marketing materials featuring the Precision Team branding.
Sterling Acura of Austin is located at 4801 IH-35 South in Austin and carries the full line of Acura vehicles.
About Acura
Acura is an automotive luxury nameplate that delivers Precision Crafted Performance, an original approach to technology and design that creates a new driving experience. The Acura lineup features six distinctive models – the RLX premium luxury sedan, the TLX performance luxury sedan, the ILX sport sedan, the five-passenger RDX luxury crossover SUV, the seven-passenger MDX SUV, and the next-generation electrified NSX supercar.